Dutch Junior Lions 26-32 Cologne Falcons Featured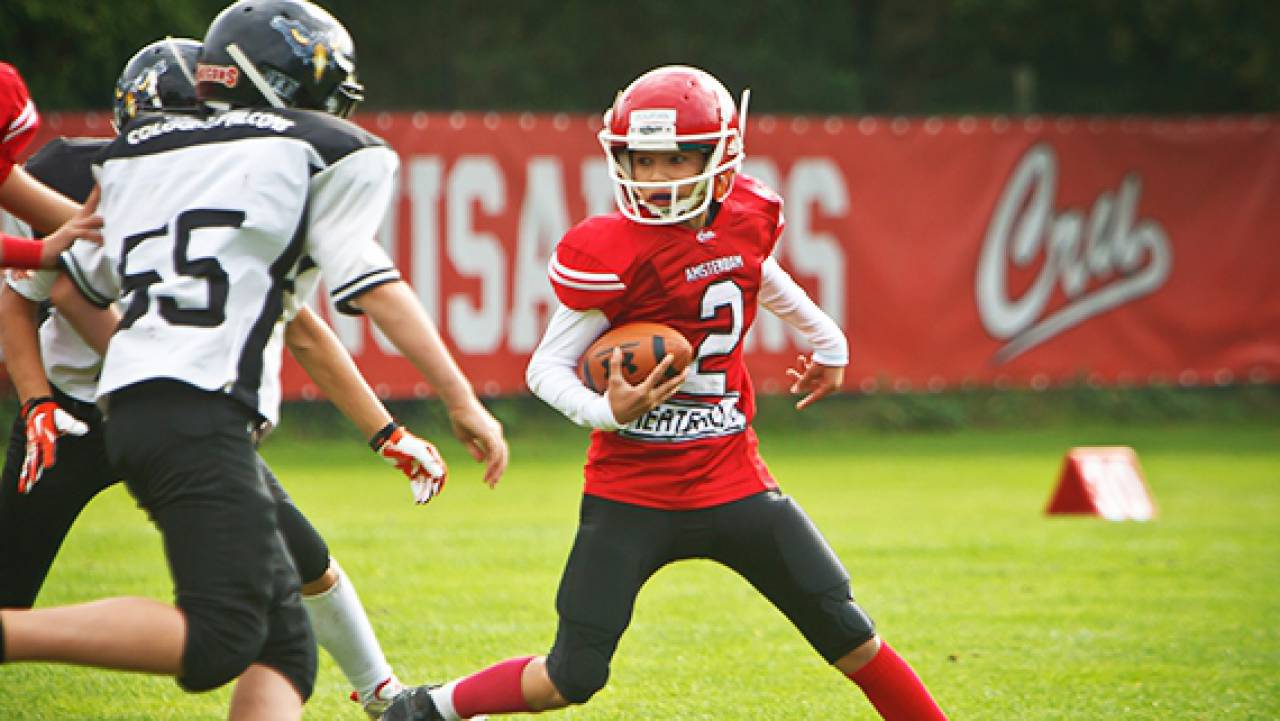 © Michael W. Rosa | XiPHiAS Photography
De Nederlandse junior American football formatie de Dutch Junior Lions heeft hun eerste (oefen) wedstrijd nipt verloren van de Cologne Falcons. Op sportpark Sloten werd het na een spannend 4e kwart 26-32 voor de ploeg uit Duitsland.
Bekijk en bestel de foto's in de gallerij.

In het dagelijks leven web developer en naast de vele sporten die ik zelf beoefen probeer ik nog wat, voornamelijk, Amerikaanse sporten op de gevoelige plaat vast te leggen. Baseball en Football zijn de twee sporten die ik het meest volg. Zo nu en dan probeer ik ook een Basketball of Hockey wedstrijd mee te pakken.
Mocht je een leuk evenement hebben en een fotograaf zoeken dan kan er altijd even contact worden opgenomen met me om te kijken of ik beschikbaar ben.
Website: xiphias.net
back to top