Sea Devils Europameister 2007 Featured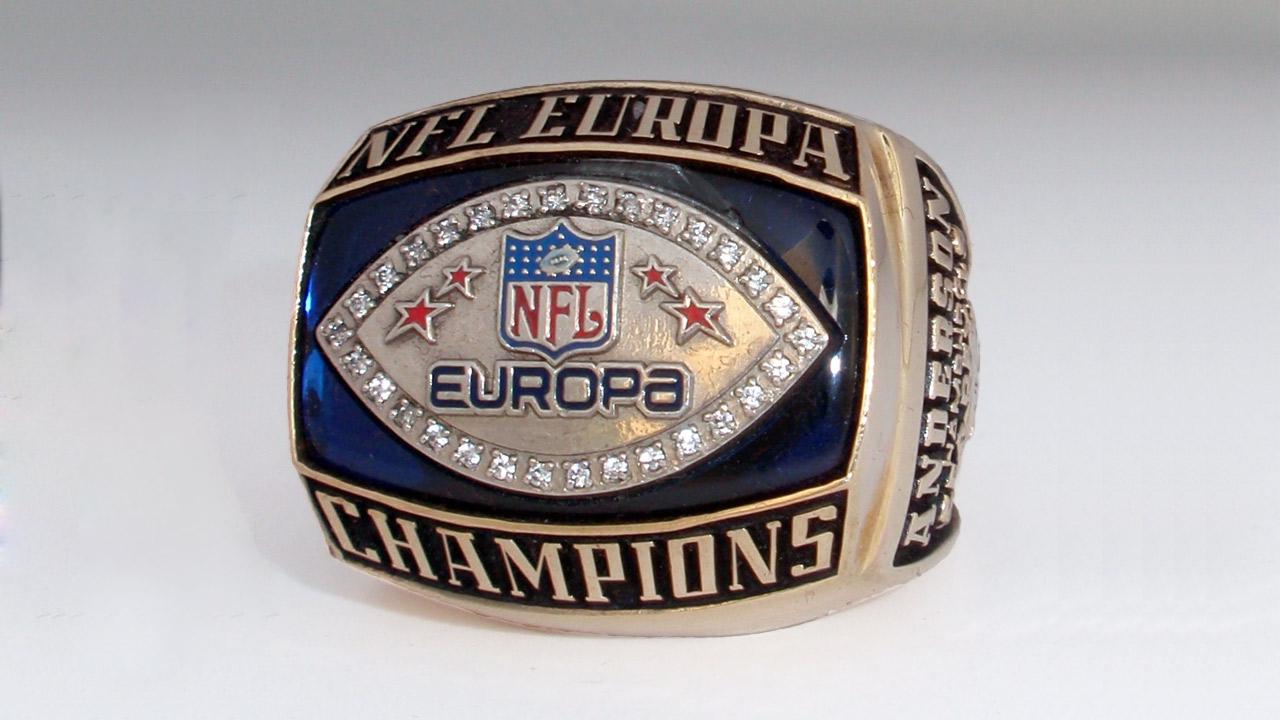 ringsofchampions.com
The Hamburg Sea Devils defeated the 2006 World Bowl winners, Frankfurt Galaxy, at there own home. In an exciting match were the Sea Devils took the lead the scoring was back and forth but Galaxy was always trying to catch up as the Sea Devils took an early 13-0 lead which they didn't give away.
Hamburg showed some realy nice trickplays like the double reverse. Casey Bramlet (Cory Bramlets brother, QB Amsterdam) was named World Bowl MVP with the most touchdown passes (4) in a World Bowl ever. The game was attended by 48.125 spectators.
Before the game fan groups of every team carried their team flag onto the field lead by the teams cheerleaders/dance team and team mascot. Once on the field Meatloaf gave a spectacular mini concert. With half-time the US Amry brass band gave a awsome show supported by over 200 NFL Europa chearleader. After the MVP and World Bowl ceremony the Red Bull X-Figters gave a spectecular motorcycle big air demostration.
Bekijk de foto's in de gallerij.

In het dagelijks leven web developer en naast de vele sporten die ik zelf beoefen probeer ik nog wat, voornamelijk, Amerikaanse sporten op de gevoelige plaat vast te leggen. Baseball en Football zijn de twee sporten die ik het meest volg. Zo nu en dan probeer ik ook een Basketball of Hockey wedstrijd mee te pakken.
Mocht je een leuk evenement hebben en een fotograaf zoeken dan kan er altijd even contact worden opgenomen met me om te kijken of ik beschikbaar ben.
Website: xiphias.net
back to top