Saints tegen Chargers in London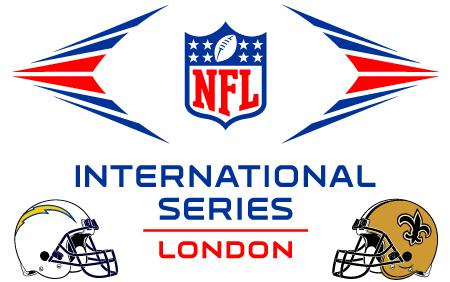 Na het success van afgelopen jaar zullen dit jaar op 26 oktober de New Orleans Saints de San Diego Chargers ontvangen op Wembley. NFL commisionair Goodell liet vandaag in een persconverentie weten dat er de komende 3 jaar reguliere NFL wedstrijden gespeelt zullen worden in London.
Lees het complete verhaal op NFLEuropa.nl (engels). Hier vindt u ook de links voor het aanvragen van kaarten.

In het dagelijks leven web developer en naast de vele sporten die ik zelf beoefen probeer ik nog wat, voornamelijk, Amerikaanse sporten op de gevoelige plaat vast te leggen. Baseball en Football zijn de twee sporten die ik het meest volg. Zo nu en dan probeer ik ook een Basketball of Hockey wedstrijd mee te pakken.
Mocht je een leuk evenement hebben en een fotograaf zoeken dan kan er altijd even contact worden opgenomen met me om te kijken of ik beschikbaar ben.
Website: xiphias.net
back to top